Terry Struble
Board President
Terry Struble serves the community as Board President of Travis County Emergency Services District No. 2. He has been on the board since the early 90s when the District was a Rural Fire Prevention District.  As a member of the community since 1982, he has served on numerous committees and has led the District through numerous building projects, including all of the current stations, the Administration Building, the Conference and Education Center, and the Training Field.  After graduating high school, Terry served three years in the Navy and was honorably discharged in 1963. Upon his return from the Navy, Terry joined the Cinnaminson Volunteer Fire Department in New Jersey and advanced through the ranks, ultimately serving as fire chief for 8 years.  He left as a "Life Member".  Before retiring in 2009, he worked in electrical construction for 35 years in New Jersey, Indiana and Texas as a journeyman, foreman, estimator and project manager.

 George Mentzer II
Board Vice President
George Mentzer II has served as Vice President of the Board of Commissioners since the early 90s.   Living in the community since 1983, George has served on school PTO's, Campus Academic Advisory Councils and as a Boy Scout leader.  He has been employed as a Field Service Engineer for Datex-Ohmeda (now GE Healthcare) for over 30 years.  George earned a Bachelor of Science degree in Occupational Education from Wayland Baptist University and he is an AAMI Certified Biomedical Equipment Technician.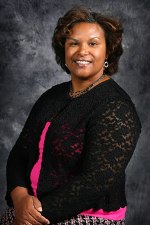 Maize Hamilton
Board Secretary
Maize Hamilton has served on the Board as Secretary since 2005.  As a resident of the District for over twenty years, she has served on the Pflugerville High School Campus Advisory Committee, the Board of SafePlace and served on committees for the ESD involving Human Resource policy.    Maize attended Southwest Texas State University and is employed with Pflugerville Independent School District as a Human Resource Specialist.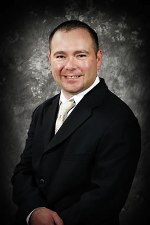 Efren Brito
Board Treasurer
Appointed in July 2008, Efren Brito serves as the Board Treasurer. Efren is involved in the Wells Branch community where he has lived since 2002.  He is employed at IBM in technical sales and support as well as other ventures as a realtor and Vice President of Sales at Swank Sports.  Efren attended Texas Tech University, earning a Bachelor of Science in Electrical Engineering.  He attended Universidad de las Americas –Puebla, earning a Master of Science in Electrical Engineering and Texas Tech University, earning a Master of Science in Electrical Engineering.
Joy Smith
Board Assistant Treasurer 
Joy Smith, appointed in January 2012, serves on the Board as the Assistant Treasurer.  Joy has lived in Wells Branch since 1999 and has been involved in her community including over twelve years on the Board of Wells Branch MUD. She served on various committees such as finance, facilities, public safety and recreation. She also served on the Board of the Wells Branch Neighborhood Association and the Travis County Bond Oversight Committee.  Joy is a self-employed business woman, selling comprehensive medical insurance to small business owners and individuals. She is the owner of Joy's Peppers, manufacturer of jellies and pickled products.  Joy earned a Master of Education degree from the University of Texas at Austin and a Bachelor of Business Administration degree from the University of Texas at Austin.   She taught in the Austin Independent School District for seven years and has extensive experience in software management and application.