Chief's Welcome
Welcome to our website.
When the volunteers formed the fire department in 1955 the primary method of communication during a risk of fire was word of mouth and gathering at social and community functions, fundraising barbecues, and bake sales.   We have come a long way in our history of the department and, while we still enjoy gathering at social and community functions, we have enhanced our website as an avenue to communicate with and educate the citizens of the community.   Please take a few minutes and learn more about our Operations, Firefighter Training, Kids Safety, Preparedness, Community Outreach Initiatives, Share Your Story, and much more.
It is good to see you and hope to see you back soon,
– Chief Perkins
We invite you to read more about our leadership below.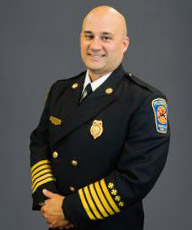 Chief Perkins was appointed the Fire Chief on October 1, 2021. He joined the District in 1998. During his 25 year career with the District he has risen through the ranks becoming a Chief Officer in 2011. He has worked as the Assistant Fire Chief, a Shift Commander, and as the Training Division Chief before being appointed as the Fire Chief.
Chief Perkins graduated from the San Antonio College Fire Academy in 1997, and went on to work on an ambulance for a rural EMS system before joining the District. He has earned an Associates Degree in fire protection technology from Austin Community College in 2001, a Bachelor of Applied Arts and Sciences Degree from Texas State University in 2013, and a Master of Public Administration Degree from the University of Texas at Rio Grande in 2018. He is a designated Chief Fire Officer by the Center for Public Safety Excellence, and is a Texas A&M Fire Service Chief Executive Officer.
Chief Perkins has managed multiple high profile incidents, including multi-alarm fires and widespread disaster response throughout his career. He has a history of developing industry leading community, training, health, and safety programs. He has established and taught fire protection technology programs in central Texas high schools and at the collegiate level.
Chief Perkins is a 4th generation Mexican American. He currently resides in Travis County with his wife and two sons.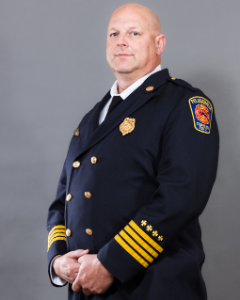 Assistant Chief Mark Moellenberg first began his service to the District in 1994 joining the District as a volunteer firefighter and first responder. In 1998 he began his service to the District as a career firefighter. Prior to his appointment to Assistant Chief, he worked as a company officer, shift commander and deputy assistant chief.
Assistant Chief Moellenberg graduated from the Austin Community College Taylor Fire Training Academy in 1994. Assistant Chief Moellenberg has earned many certifications over the course of his career including the Texas Fire Chiefs Association Certified Fire Executive designation and the Texas A&M Engineering Extension Service (TEEX) Fire Service Chief Executive Officer designation.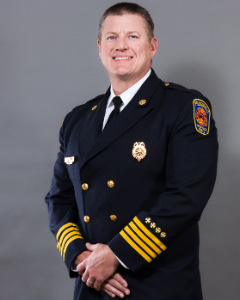 Assistant Chief Stacer was appointed as an executive chief officer in 2021, after rising through the ranks since the beginning of his fire service career in 1999. Prior to this appointment, he spent over 6 years in the Shift Commander role and was responsible for all aspects of daily operations of a fleet of both firefighting and ambulance units, as well as serving as the incident commander for large and/or critical emergency incident scenes.
Assistant Chief Stacer has also served as the District's EMS Chief since 2016. During this period he developed and implemented the District's highly functioning ALS ambulance transport system, as well as built an effective infrastructure to support that ALS system. He has been an instrumental part leading the research, management, and implementation of multiple mission-critical systems throughout his career with the District.
Assistant Chief Stacer graduated from the San Antonio College Fire Academy in 1999 and earned an Associates Degree in fire protection technology from Austin Community College in 2001. He holds numerous Texas Commision on Fire Protection certifications including Fire Officer IV, Master Fire Inspector, Master Instructor III, Master Structure Firefighter, Incident Safety Officer, Hazardous Materials Incident Commander, Hazardous Materials Technician, and Driver Operator-Pumper.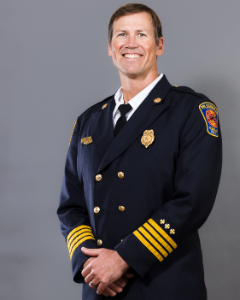 Assistant Chief Berger began his career in the fire service with the District in 2003 and worked in Operations until 2008. For the next 10 years, he served as a Deputy Fire Marshal for a local county government, deepening his knowledge and enjoyment of fire code enforcement, public education and arson investigations. In 2018, Chief Berger returned to the District to lead the Community Risk Reduction Section.
He is a graduate of Texas State University, where he earned a Bachelor of Science in Criminal Justice. Chief Berger is licensed by the Texas Commission on Law Enforcement as a Master Peace Officer and holds several certifications issued by the International Code Council, including the Fire Inspector series, Fire Plans Examiner, Fire Code Specialist and Fire Marshal. He is also grateful for his friends and experiences at the National Fire Academy, where he earned the Executive Fire Officer designation.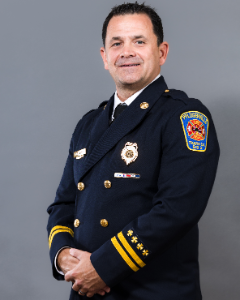 Michael Anderson began in the fire service in 1998. He currently holds the rank of Deputy Assistant Chief. Since joining Travis Co ESD#2 in May 2000, Michael has held every rank within the fire department. He has spent several years involved in the training and safety programs of the department. Michael has shown experience and proficiency in program management, managing the equipment, fleet, and communication programs for the District.
Michael earned an associate's degree in Fire Protection Technology from ACC in 2013. He holds a bachelor's degree in applied arts and sciences from Texas A&M University-Commerce, graduating Summa Cum Laude in 2017. In 2020, Michael earned a master's degree in public Affairs from the University of Texas – Rio Grande Valley. In 2019, he completed the National Fire Academy Managing Officer program. He also holds Fire Officer Designation through the Center for Public Safety Excellence.
In his spare time, Michael is a Regional Advocate for the National Fallen Firefighter Foundation. Michael works on training and initiatives to enhance firefighter safety, both locally and abroad. He also consults with national organizations to enhance firefighter safety, reducing deaths and injuries and often presents at local, state, and international conferences.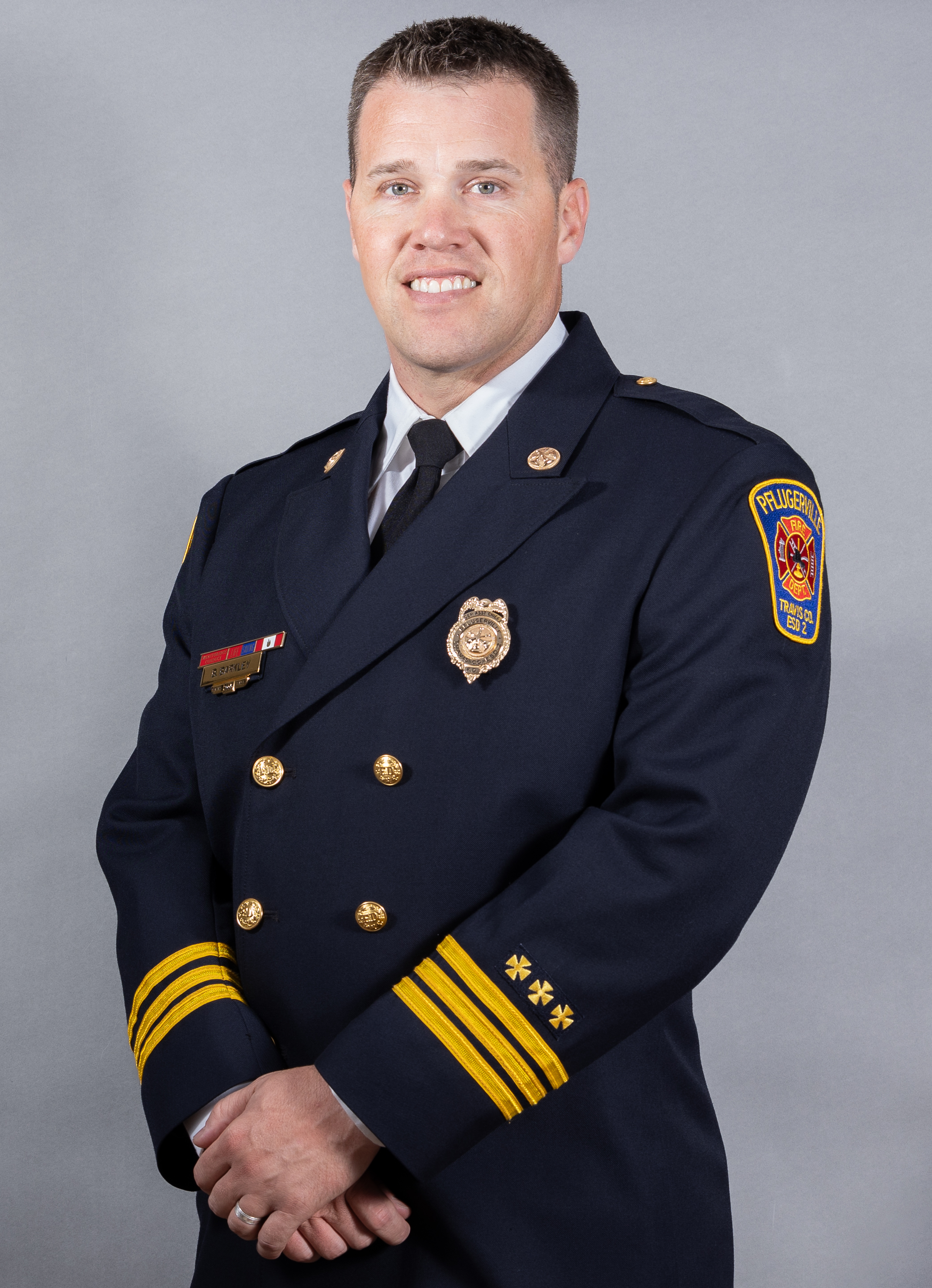 Deputy Assistant Chief Brandon Barkley was appointed to his current position in 2023. He began his career as a Firefighter in 2005 when the district hired him as a full-time employee. During his time of employment, he helped establish or manage numerous projects or programs. Some of those projects or programs consisted of the management of our PPE program from 2010-2014, the establishment of our first driver's academy, establishing the job description and workflow of the Risk Reduction Officer position, and assisting in developing the staffing platform meant to aid in assigning personnel to stations and units to name a few.
Deputy Assistant Chief Barkley obtained his Associates Degree from Austin Community College in Fire Protection Technology. He holds numerous Texas Commission on Fire Protection certifications including Fire Officer IV, Master Fire Inspector and Plans Examiner, Master Instructor III, HaZ Mat Technician, Haz Mat Incident Commander, and Incident Safety Officer.
He has been a resident of the City of Pflugerville since he was a child. He attended and graduated from Pflugerville High School and was an all district linebacker. While in High School, he joined ESD 2's explorer program where he was exposed to the daily life of a Firefighter, the services they provide the community, and the skills firefighters would be expected to perform. He, his wife, and two kids still reside in the City of Pflugerville.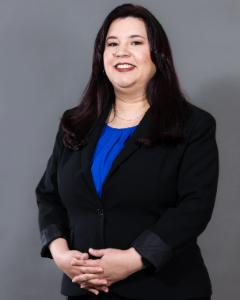 Jessica serves as the Finance Director for the District and oversees financial functions including budget, accounting, grants and more. She has a Bachelor's degree in Finance and a Master's degree in Business Administration from Texas State University. Jessica started her career as a financial advisor creating financial plans, developing investment portfolios and managing client investments. Following that, she spent the next 10+ years working for the City of Austin. There she started as a financial analyst and was promoted throughout the years and became the Finance Division Manager for the Austin Resource Recovery department where she oversaw purchasing, budgeting, accounting, and billing. Jessica is a dedicated professional that is committed to continuous improvement and serving the community. As a testament to her commitment, she recently returned to school to complete the last requirement to qualify for the CPA certification exam. Jessica spent most of her childhood in Germany and Arizona as a member of a military family. They moved to Pflugerville in 1994 where she went on to graduate from Pflugerville High School. She currently resides in the District.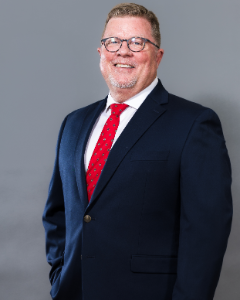 Glen Smith joined the District in 2018 as Fleet Coordinator and was promoted to his current role as Logistics Director in October 2021. A resident of Pflugerville since 1992, Glen served as a volunteer firefighter and as a member of the Executive Board for the Pflugerville Fire Department for 10 years beginning in 1993.
He graduated from Texas A&M University in 1984 with a B.S. in Mechanical Engineering and went on to spend 34 years supervising and managing semiconductor manufacturing operations at companies such as Texas Instruments, Advanced Micro Devices, Spansion and Cypress Semiconductor. Glen is an industry-trained professional dedicated to getting results and valuing others while doing so.
Glen and his wife, Terri, reside in the District. Between them they have six grown children of which four are Pflugerville natives. Glen considers himself to be very fortunate to be employed by the District and to work alongside dedicated professionals that have a heart for service.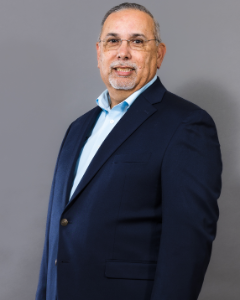 Victor Gonzalez joined the District in 2015 as a Staff Services Manager and was promoted to Facilities and Logistics Director in 2016. In September 2021, Victor was appointed the IT and Special Projects Director. Victor currently manages the IT infrastructure, data systems, building construction and improvement projects, and many other administrative duties for the District. Victor's background was a Network Director for a national telecommunications company for 16 years; he led a team of Engineers and Technicians in a dynamic high-tech environment operating a fiber-based telecommunications network; he was responsible for network design and implementation, plant and facilities maintenance, and outside plant construction. Victor has lived in Austin for most of his life; he currently resides in Taylor, Texas with his wife Teresa and enjoys restoring his historic home.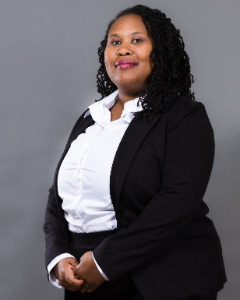 Sequina Allen is the Administration Office Manager at Travis County ESD No. 2. She has shown she is not a stranger to hard work and dedication! Sequina joined the district as a temporary employee in 2016, and within a short period of time the District found that they couldn't live without her shining personality to lift the spirits of their team! Thus they offered her full-time employment as an Administrative Assistant to work alongside the executive team and Chiefs of the District.
Sequina is a powerful force in the workplace who uses her positive attitude to motivate her team to succeed through hard work. However, Sequina is far from perfect: she is from California and is not a born-and-raised Texan! She earned her Associates Degree as a Paralegal from Fremont College and is also a Certified Business Office Manager. Sequina credits her husband and their two daughters with inspiring her daily to give her best both at work and in her personal life. In her free time, she enjoys binge-watching her favorite Disney+ shows, working on arts and crafts projects with her family, and traveling.